About Us
Protecting Your Legacy, and Livelihood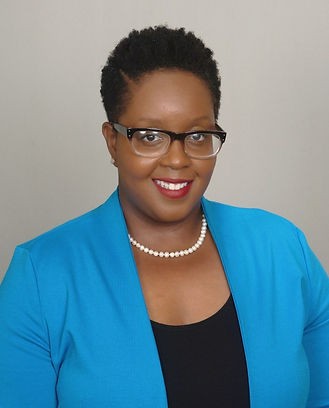 Marie-Yves Nadine Jean Baptiste
Marie-Yves Nadine Jean-Baptiste is the Managing Owner of The Saint Yves Law Firm. Originally from Port-au-Prince, Haiti, Marie-Yves's mother migrated to New York City in search of a better life and more opportunities. Marie-Yves comes from a working-class family and has spent a majority of her time connecting with people from all walks of life. Marie-Yves credits her upbringing for her ability to be emphatic and effective. Surrounded by a melting pot of people all the way from the Caribbean to the United Kingdom, she learned what being human was really about—helping one another despite our differences.
While working on her Bachelor's degree at Saint Francis College in Brooklyn, New York, Marie-Yves joined the St. Thomas More Pre-Law Society and realized that she had a passion for advocacy that would take her from psychology to law. Soon after graduation, she started her journey towards attending law school. With two aims: provide a better future for her family and provide a better future for those in need of legal services/protection.
Marie-Yves received her Juris Doctor (J.D.) degree, LLM, and Estate Planning Certification from the University of Baltimore School of Law.
After passing the Maryland Bar Exam, Marie-Yves realized that if she were to truly make a difference in other people's lives, she would have to spend the rest of her days perfecting her advocacy skills in a way that would allow her to become a better person and a better attorney.
In addition, to practicing law, Marie-Yves enjoys spending time with her family and friends; helping others; crafting bath products for her family, friends, homeless/needy; reading about, and practicing self-improvement and empowerment techniques; watching epic Marvel Studios movies and shows; and listening to music.
Marie-Yves is licensed to practice law in Maryland and Federal District Court, along with the United States Tax Court. Call Marie-Yves today to take the next step in resolving your legal problem.
Education
University of Baltimore School of Law, LL.M.
University of Baltimore School of Law, J.D.
Saint Francis College, B.A.
​Associations & Affiliations
Baltimore County Bar Association Member, 2014 - Current
State Bar of Maryland, 2017 - Current
Harford County Bar Foundation Board of Directors, 2018 - Current
Awards
Super Lawyers Rising Star 2020
Elite Lawyer 2020
Super Lawyers Rising Star 2021
Super Lawyers Rising Star 2022
Super Lawyers Rising Star 2023


Contact Us Today to Schedule a Family Legacy Planning Meeting
DISCLAIMER: The Saint Yves Law Firm assists individuals with estate planning, estate administration, estate litigation, family law, tax preparation, and tax controversy issues in Maryland. Under no circumstances does this website, directly or indirectly, including, without limitation, correspondence by any means to or from The Saint Yves Law Firm, establish or intend to establish an Attorney-Client relationship between you and The Saint Yves Law Firm. The act of sending electronic mail to this law firm or making an Online Contact Form submission alone does not create an Attorney-Client relationship.